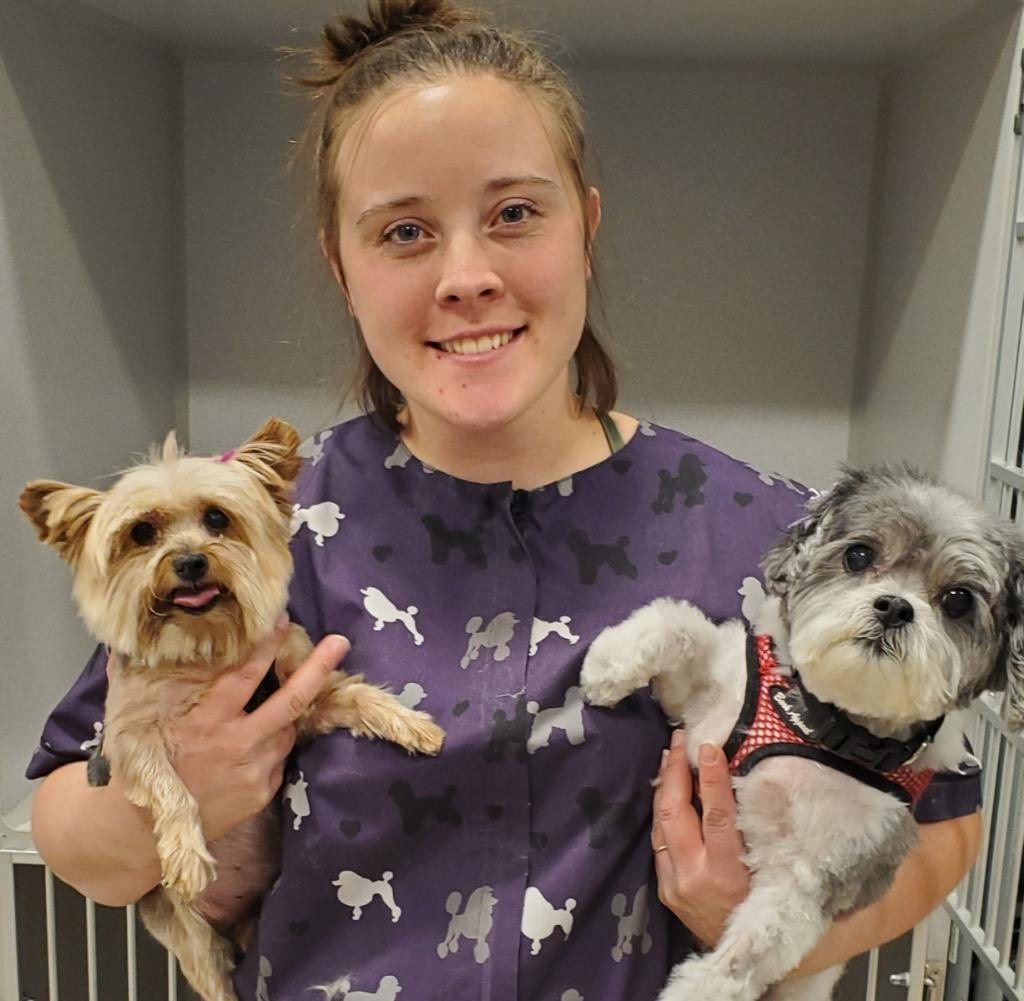 Our head groomer
Mitch Puerling
Mitch started her career in California, where she worked at a dog boarding facility while attending college as a Child Development major. She fell in love with the dogs, switched to grooming school with Animal Behavioral College, and never looked back.
After completing her training, she continued to work for the boarding facility while also working at the local Humane Society as a groomer. Upon moving to Golden in 2016, she began work as a full-time groomer. She currently lives with her fiancé and has two standard Poodles, an old Lab, and a cat. She specializes in haircuts for dogs with curly coats, but does well with all breeds.
my work
Photo Gallery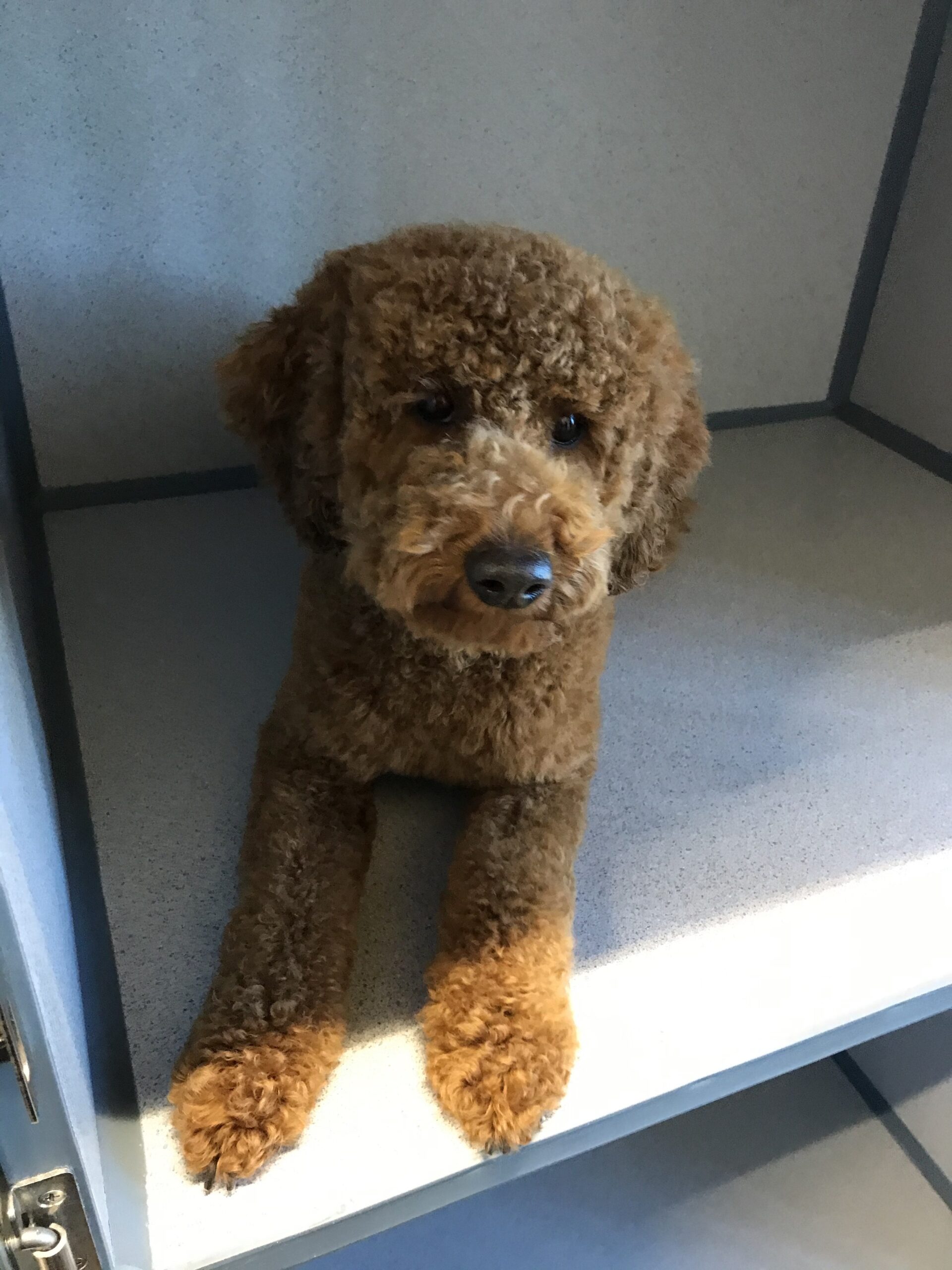 Honestly, Mitch is the best!  Rupert looks so fly and fresh and she didn't have to shave him!
Jess Hindmarch